HELSINKI FINNISH RAG CARPET BLUEBERRY
Choose dimensions
NOTE! Custom-sized rugs cannot be exchanged or returned as they are made to order based on the customer's measurements.
View full details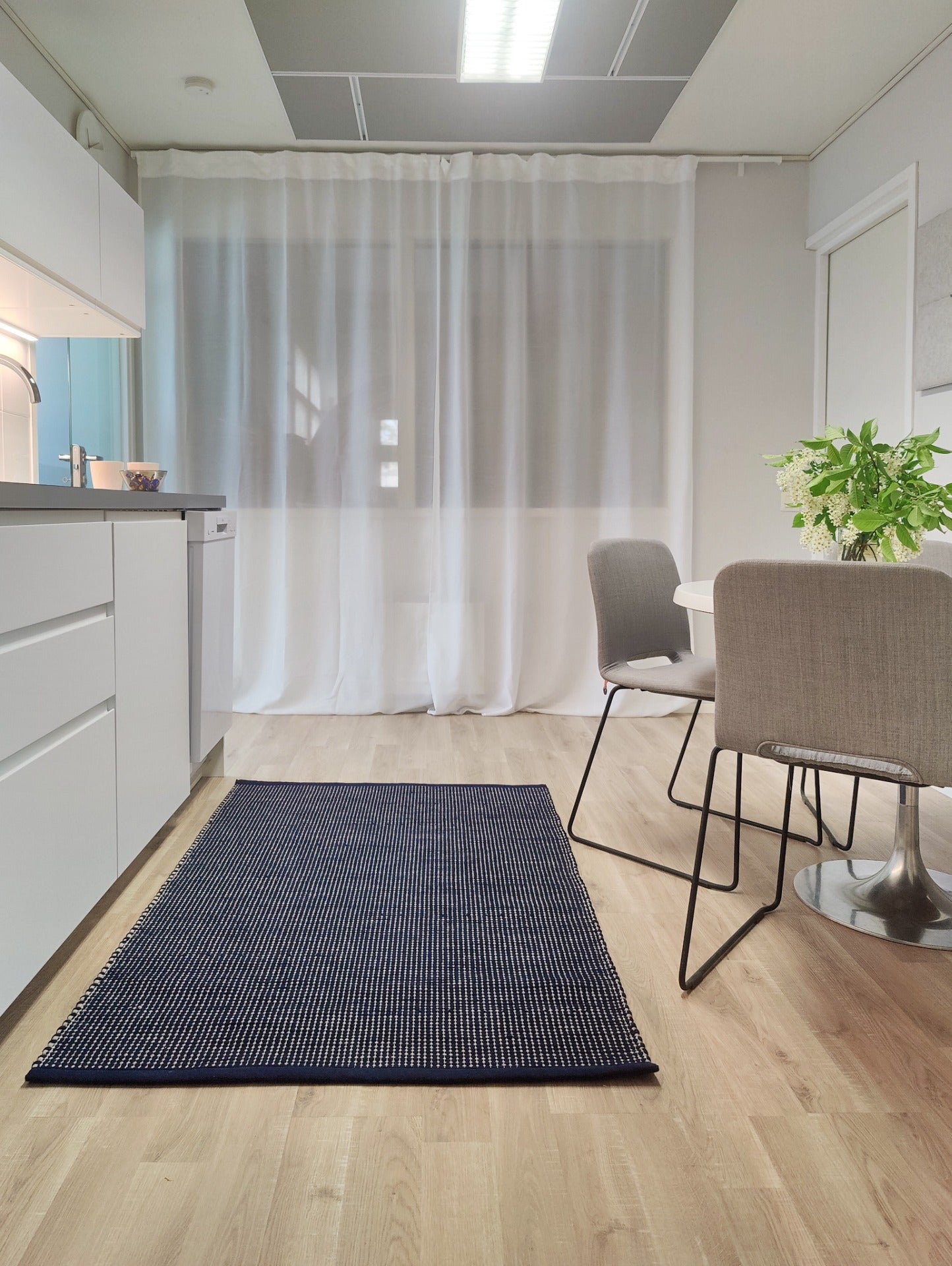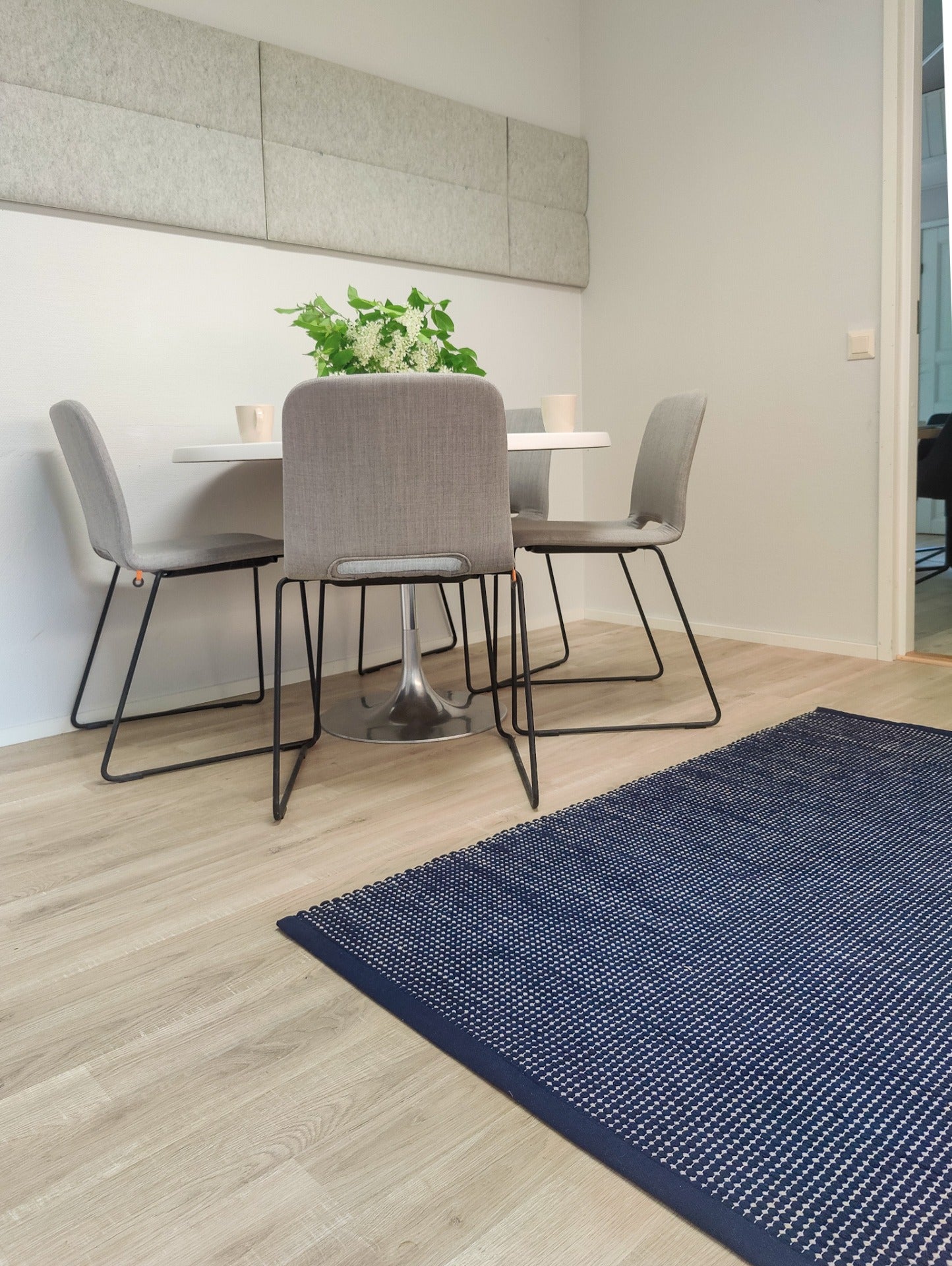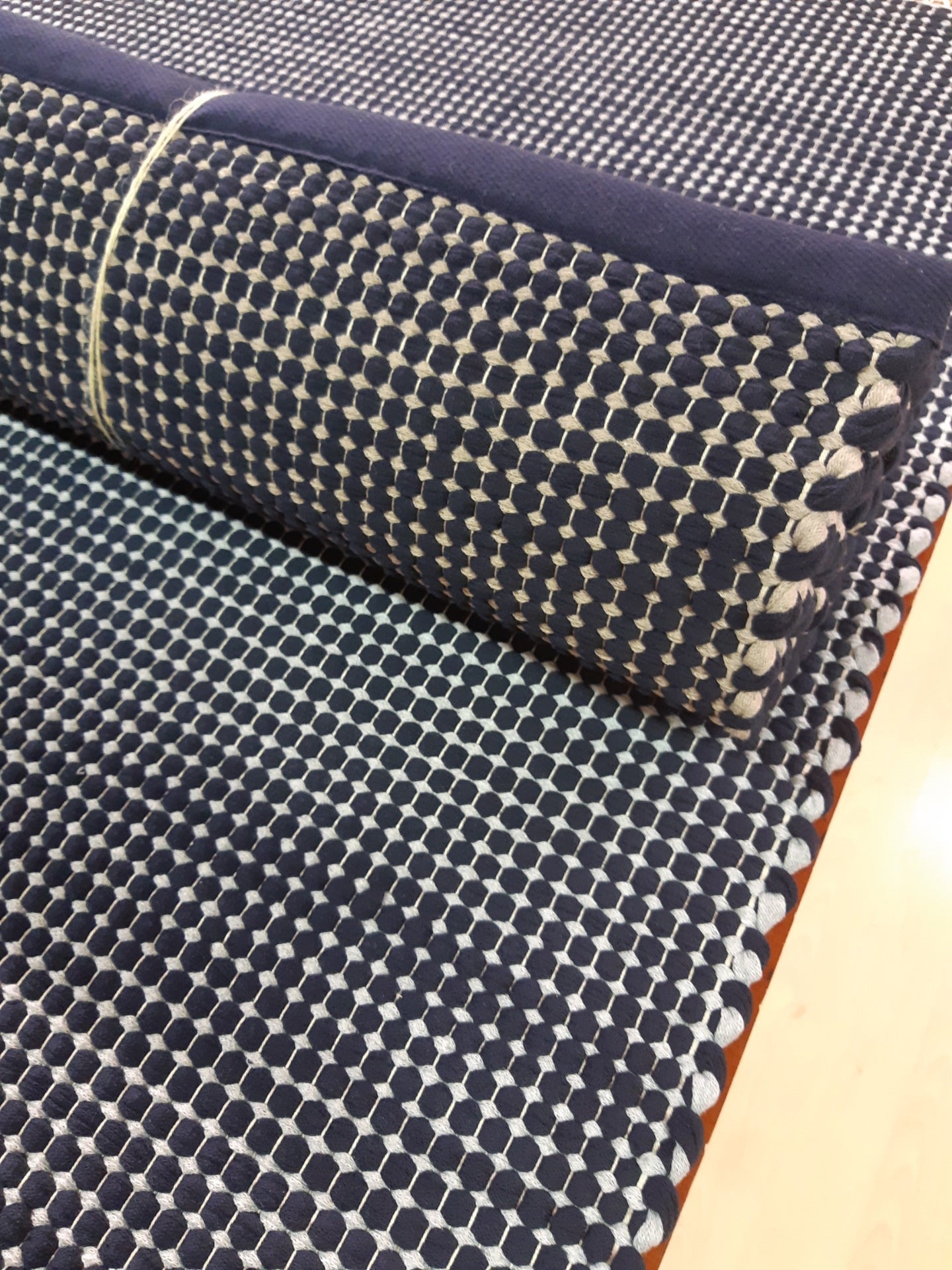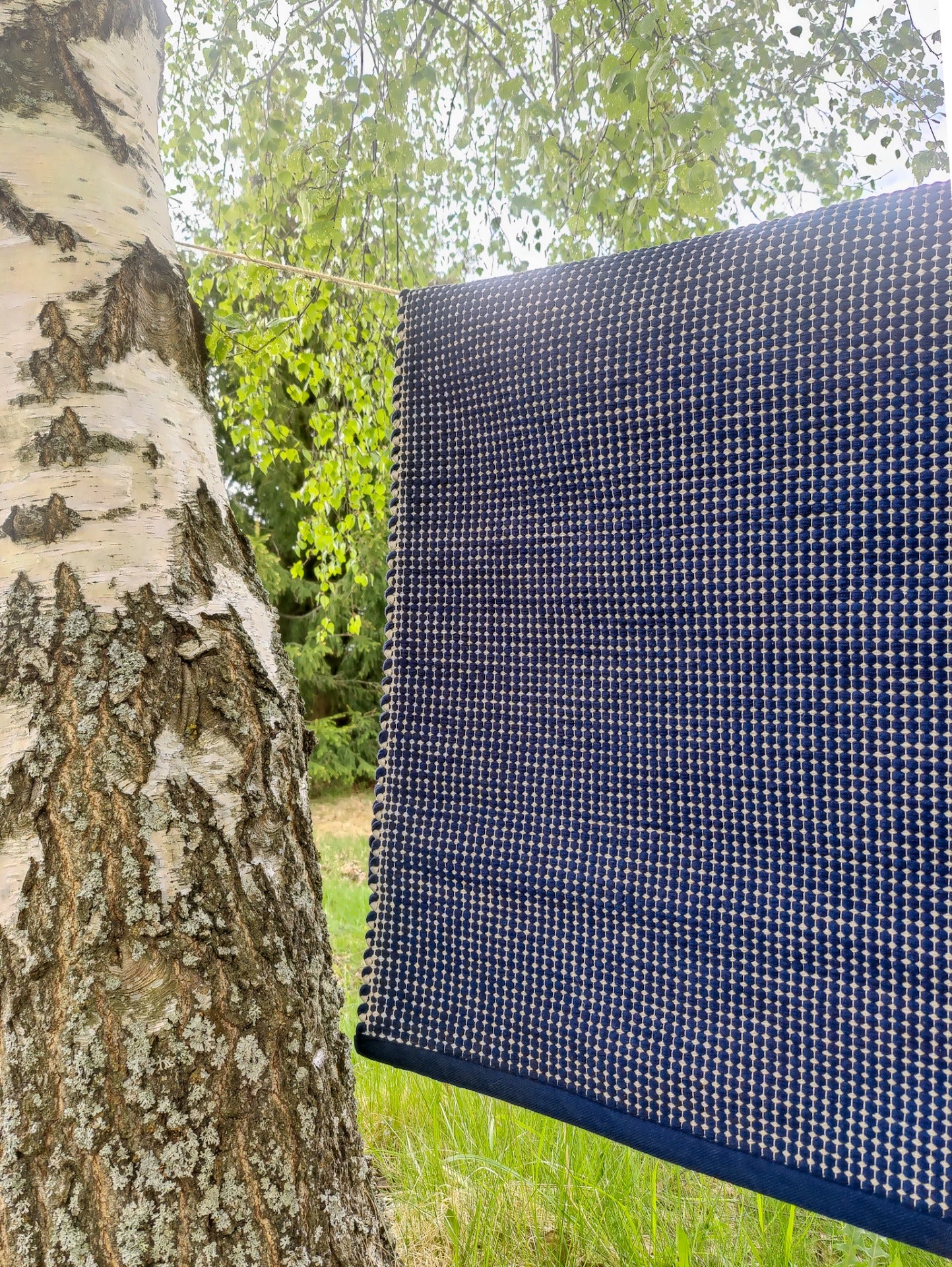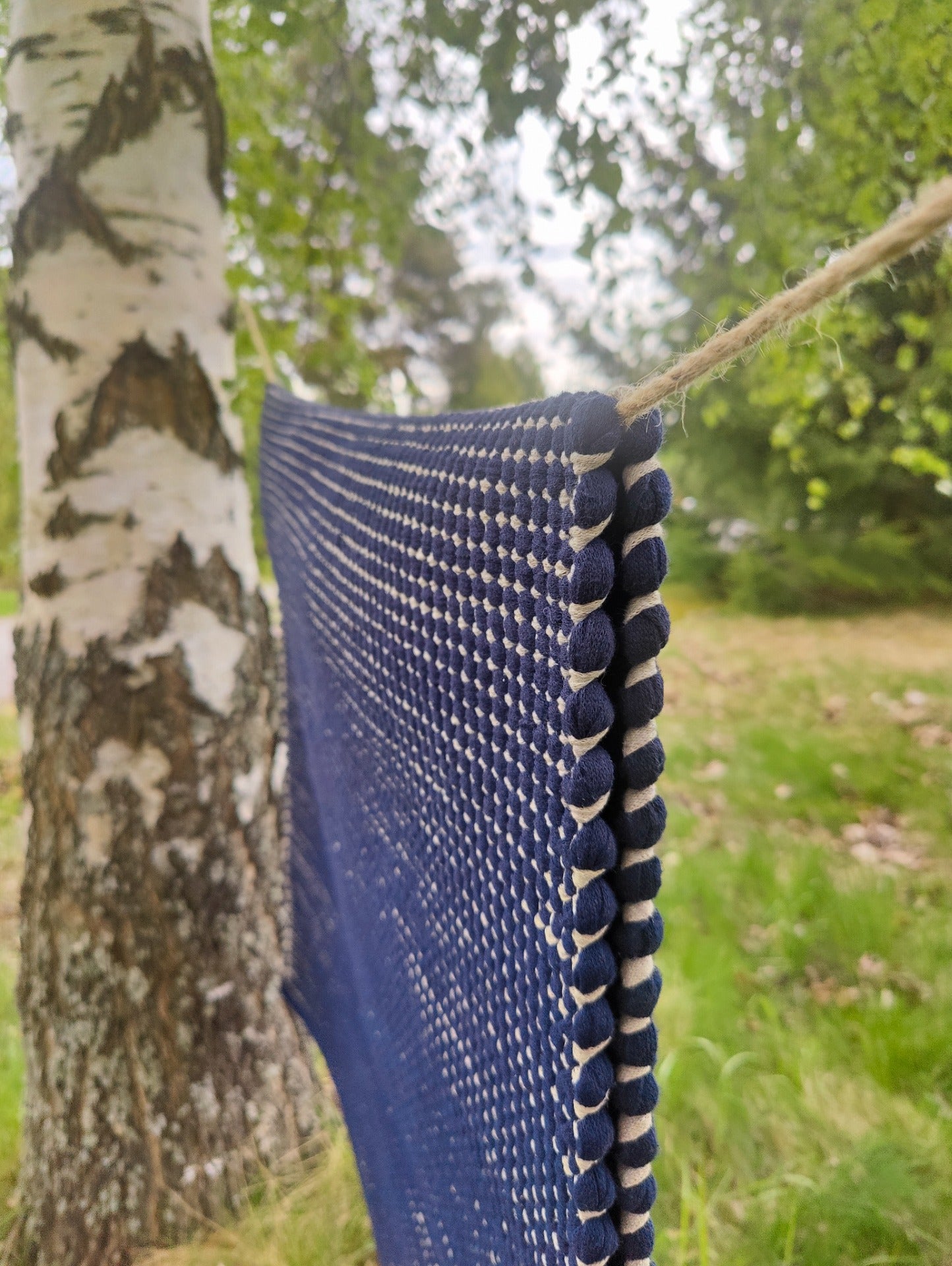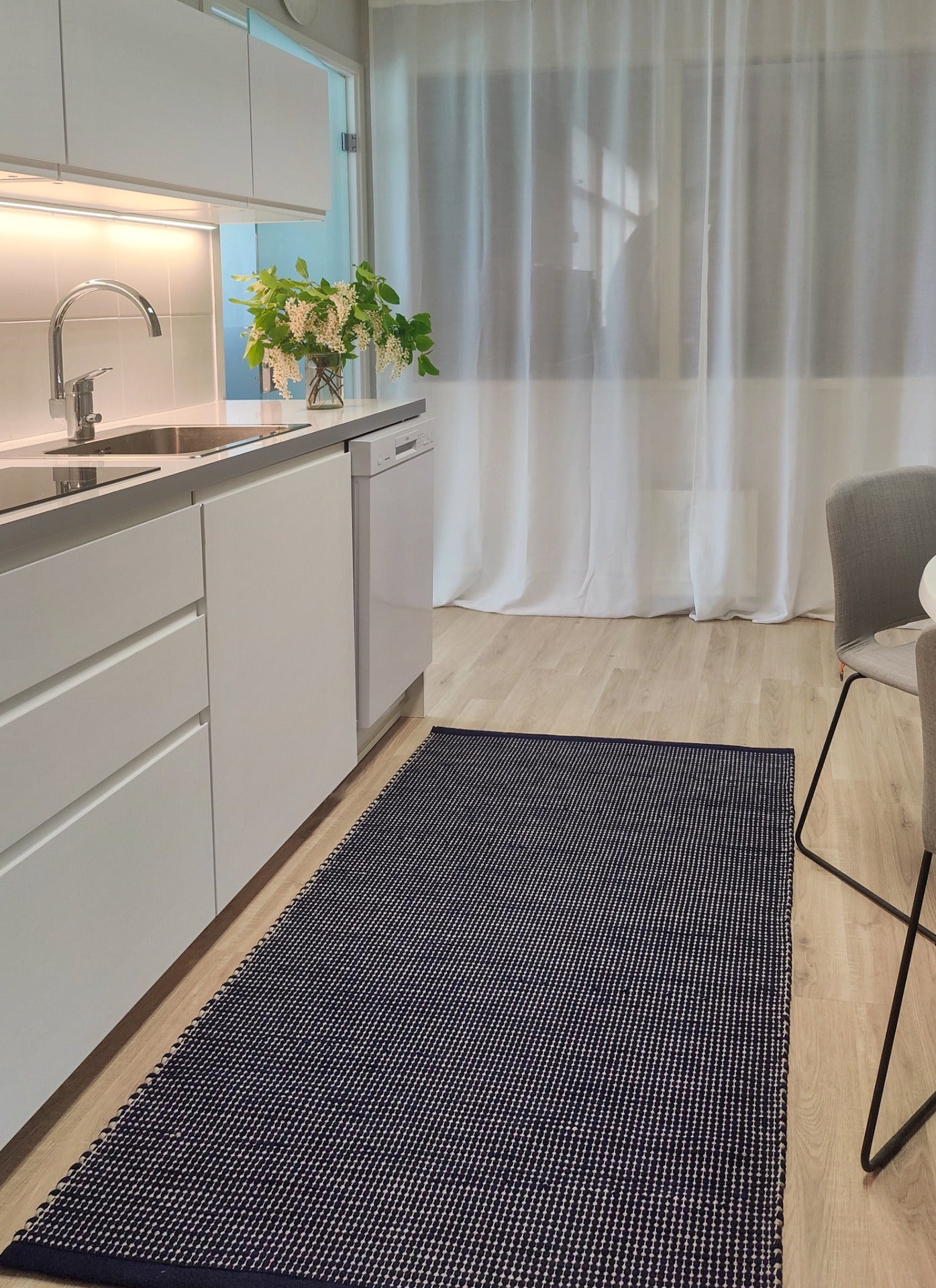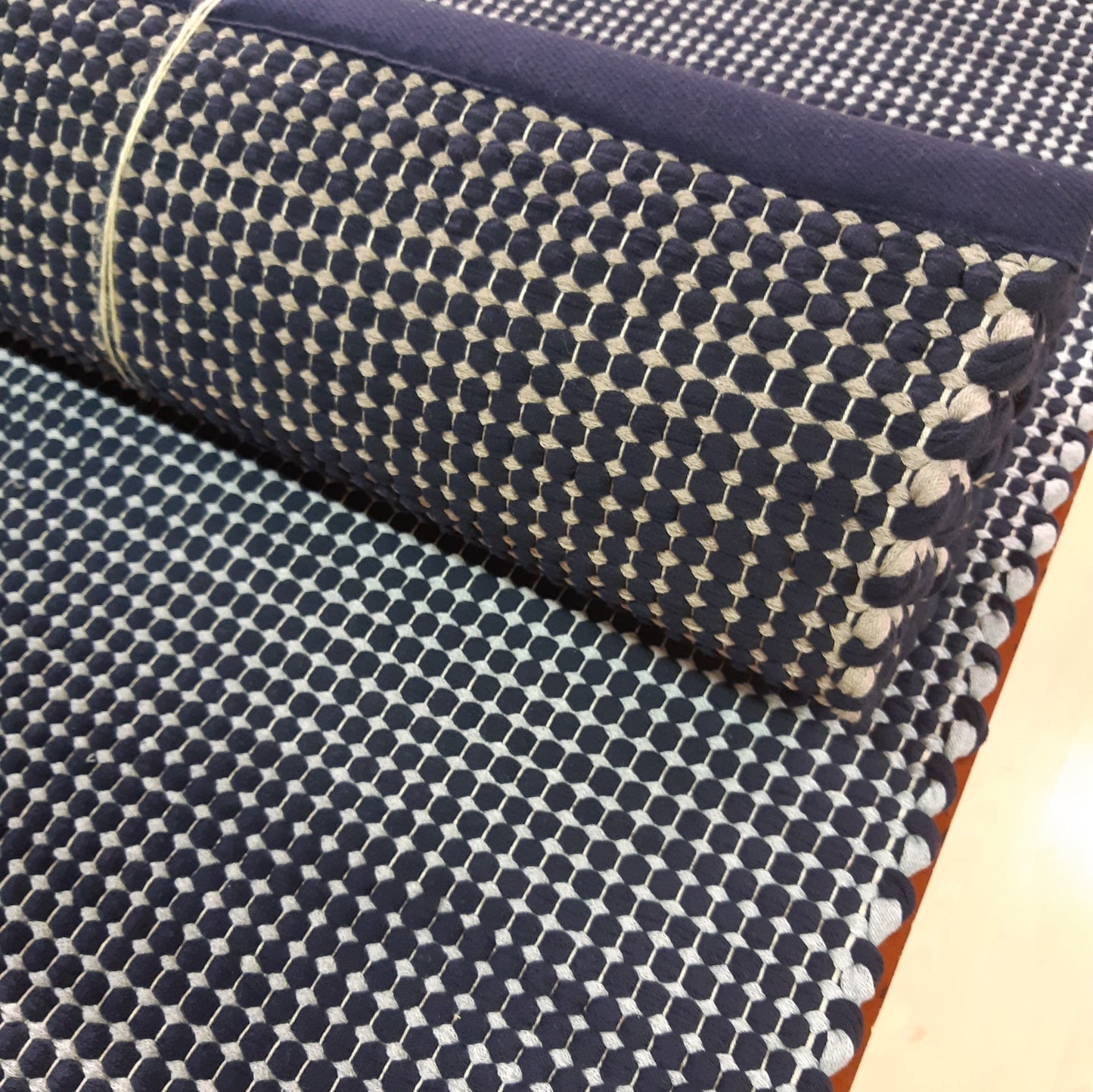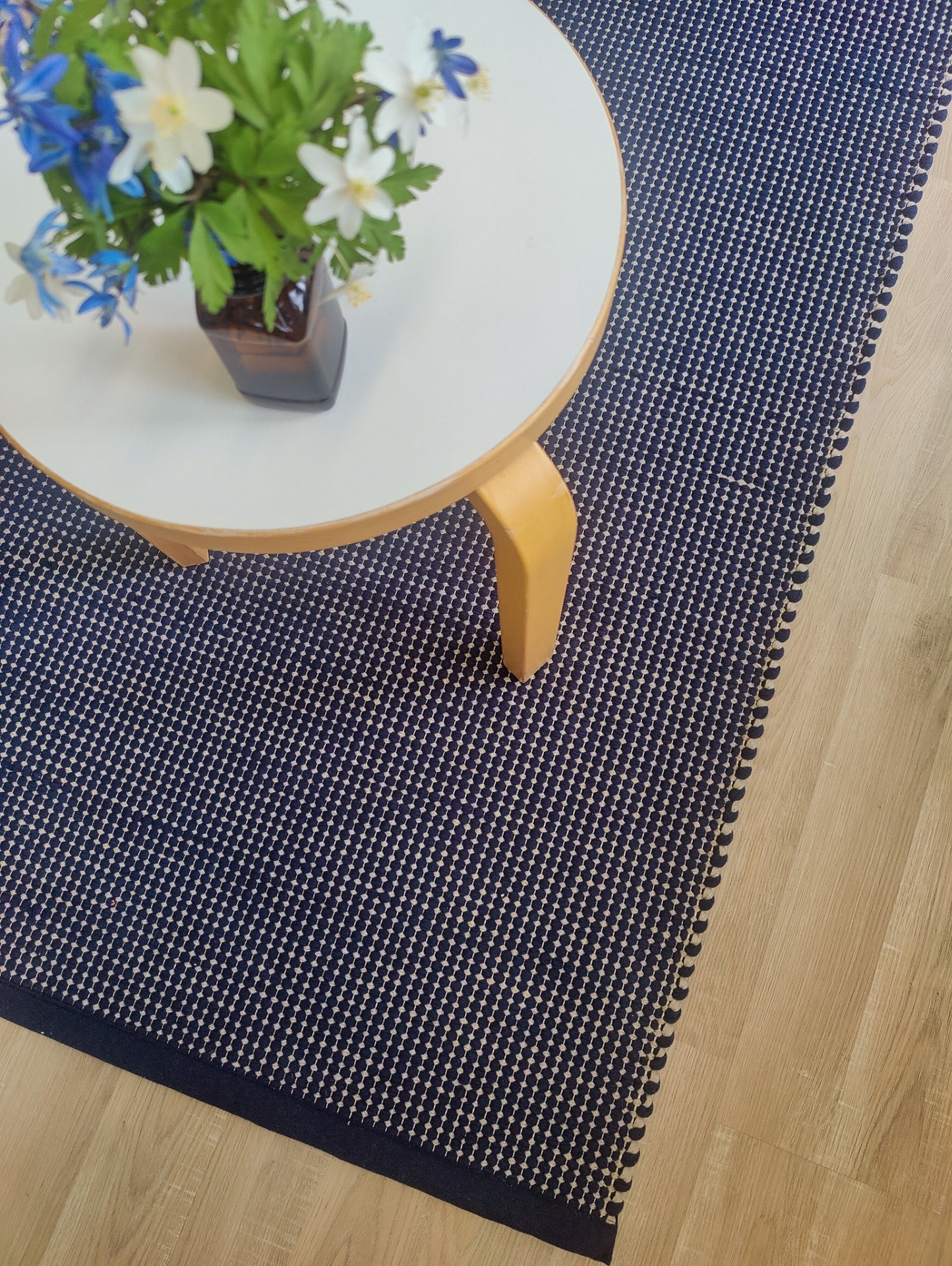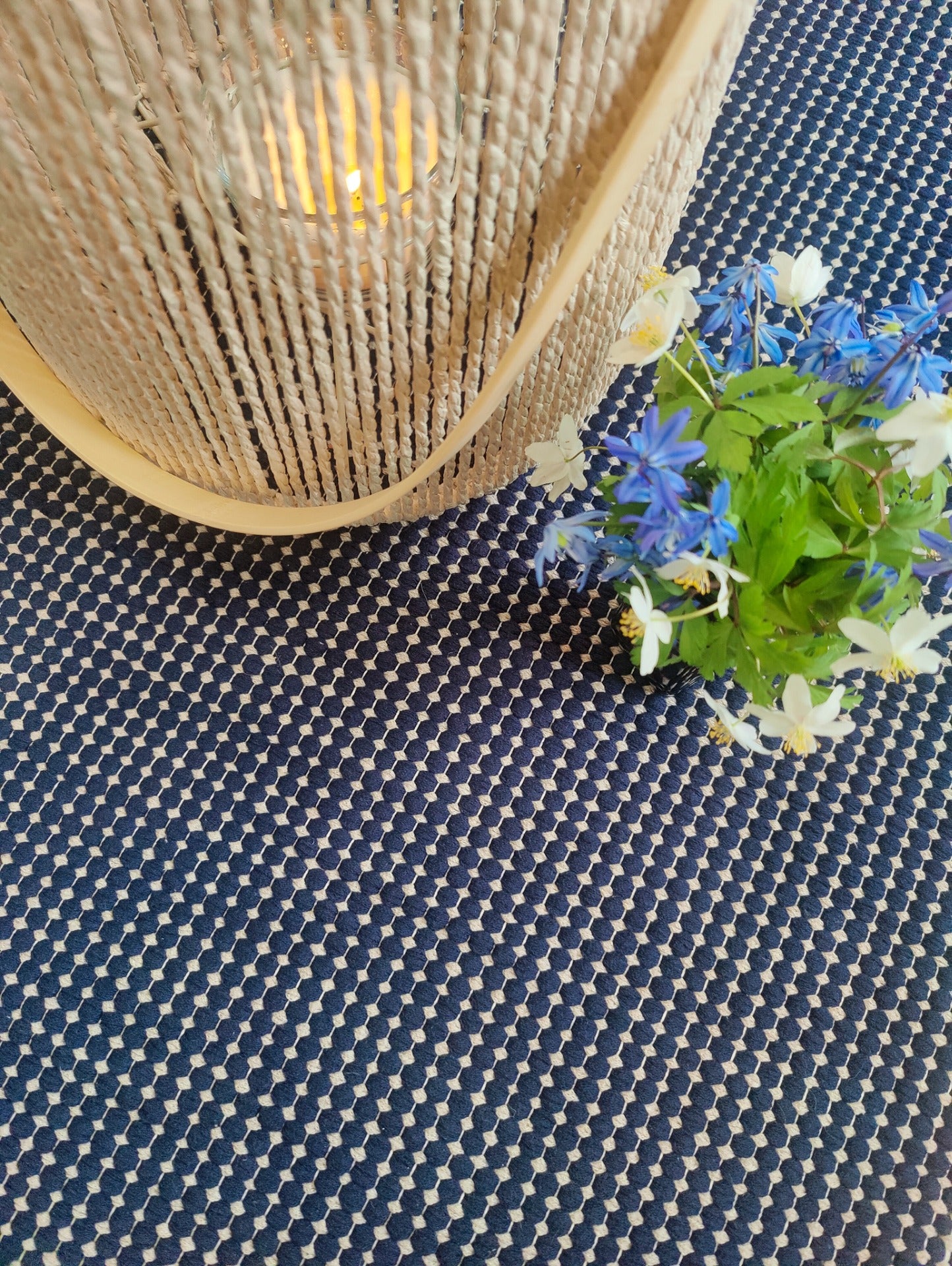 Perfect rug, every time. This is how your rug is woven.
Description
The Helsinki rug is a modern, thick and hand-woven domestic rag rug. The carpet is always made to order according to your measurements. The Helsinki rag rug is woven with four threads, which makes the rug thick, sturdy and gives the rug a personal surface pattern.
The Helsinki rag rug can be held on both sides, durable and water-washable.
The rug is handmade in Finland from 100% cotton.

An ecological choice. The ends of the rug are finished with an elegant cotton ribbon edging.
Material: 100% organic cotton
Color: Linen-dark blue. Also available in different colors on order
Square price €139 / m2 + edging €40 / carpet end
As custom-made rugs are entirely handmade, the width measurement may vary by +/- 5cm depending on the yarn's elasticity and the rug's design.t.

Orders and requests for offers: info@flyingcarpet.fi
Delivery to EU

We will deliver your products to any member country of the European Union.

Work time

Please allow the weaver 4-5 weeks of work time to complete this project
Do you need help?
If you need help or would like a specially shaped carpet, e.g. a round carpet or a larger carpet order, please contact us via email with a low threshold <3
info@flyingcarpet.fi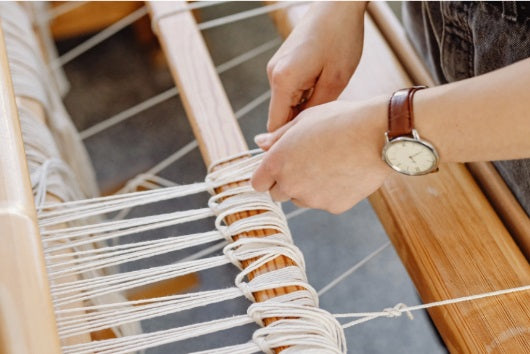 Finnish handicraft
When you order a rug from us, it will be meticulously crafted in Finland according to your preferences. Your carpet is made with years of expertise, ensuring that it is both stylish and well-woven.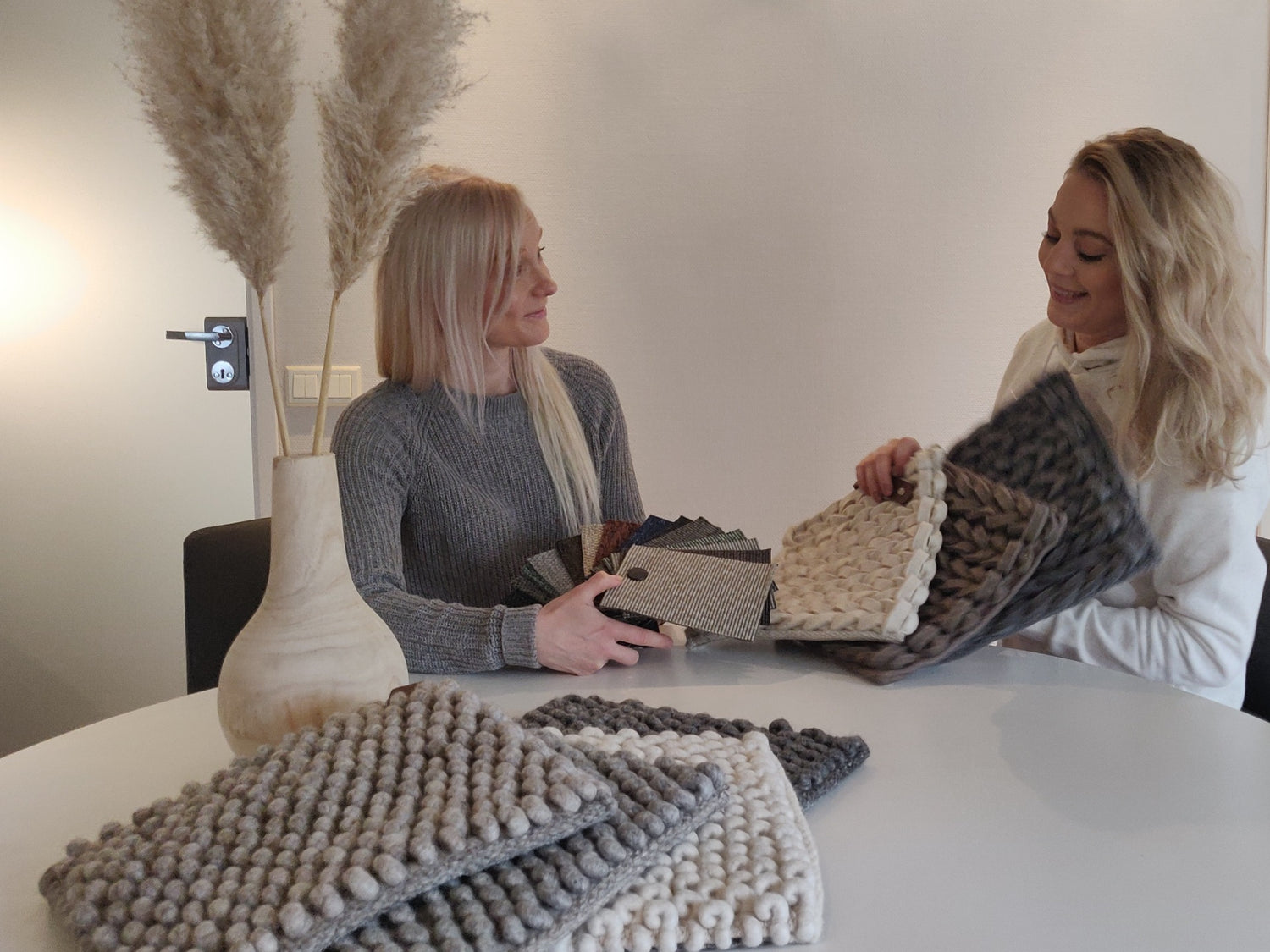 Free interior design advice
We offer complimentary interior design advice to help you find the perfect carpet. Feel free to email us a photo of the space you need assistance with. We're here for you – don't hesitate to reach out!
– Flying Carpet team Katri & Susanna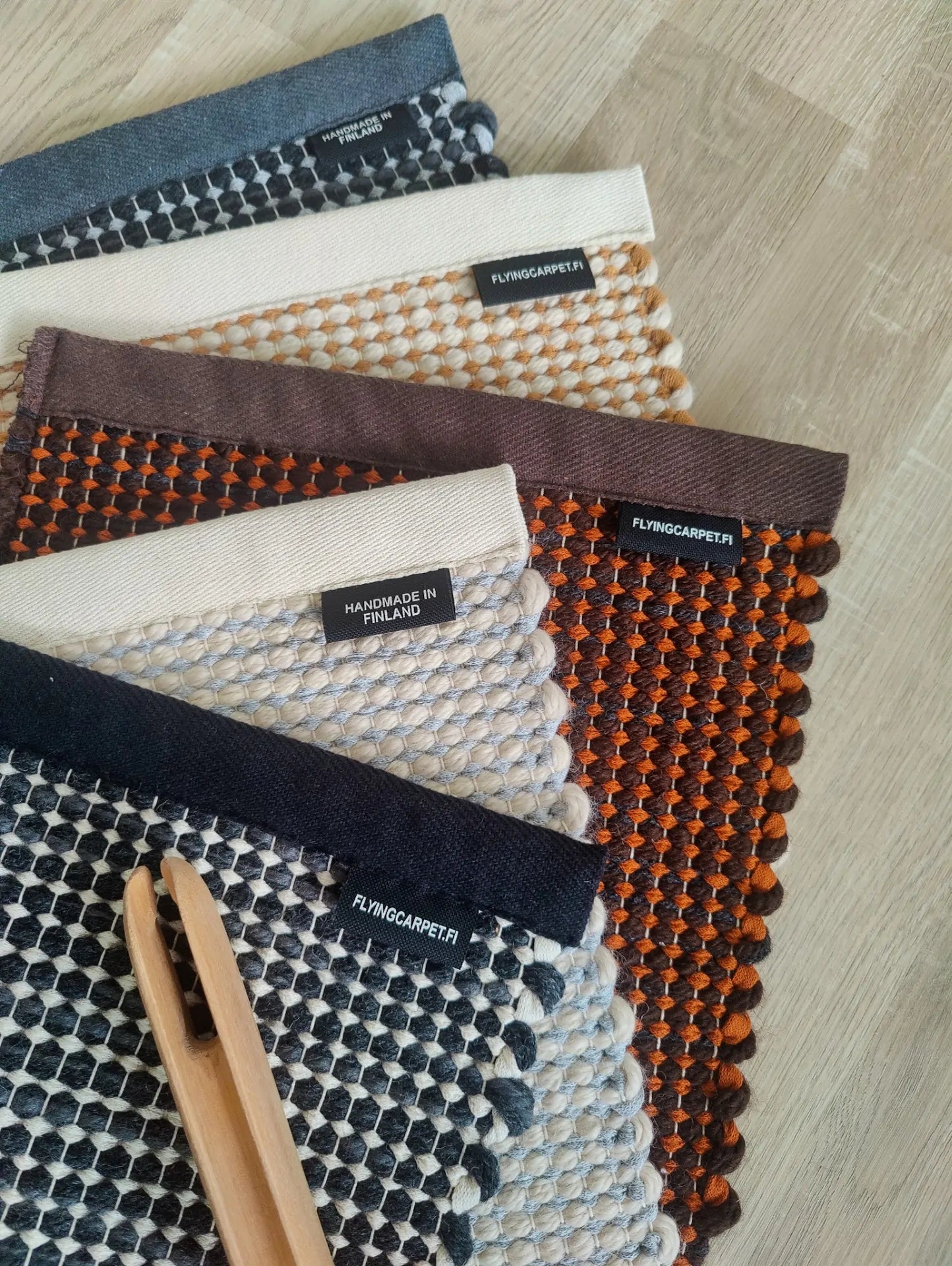 Carpets for a Lifetime
Each Flying Carpet rug is crafted using only the highest quality materials and woven with care. We want your rug to be cherished for generations to come.