FINNISH HELSINKI RAG CARPET WITH YOUR OWN COLORS & DIMENSIONS
See how the colors look in nature
NOTE! Custom-sized rugs cannot be exchanged or returned as they are made to order based on the customer's measurements.
Eco-friendly

Allergy-friendly

Water washable
View full details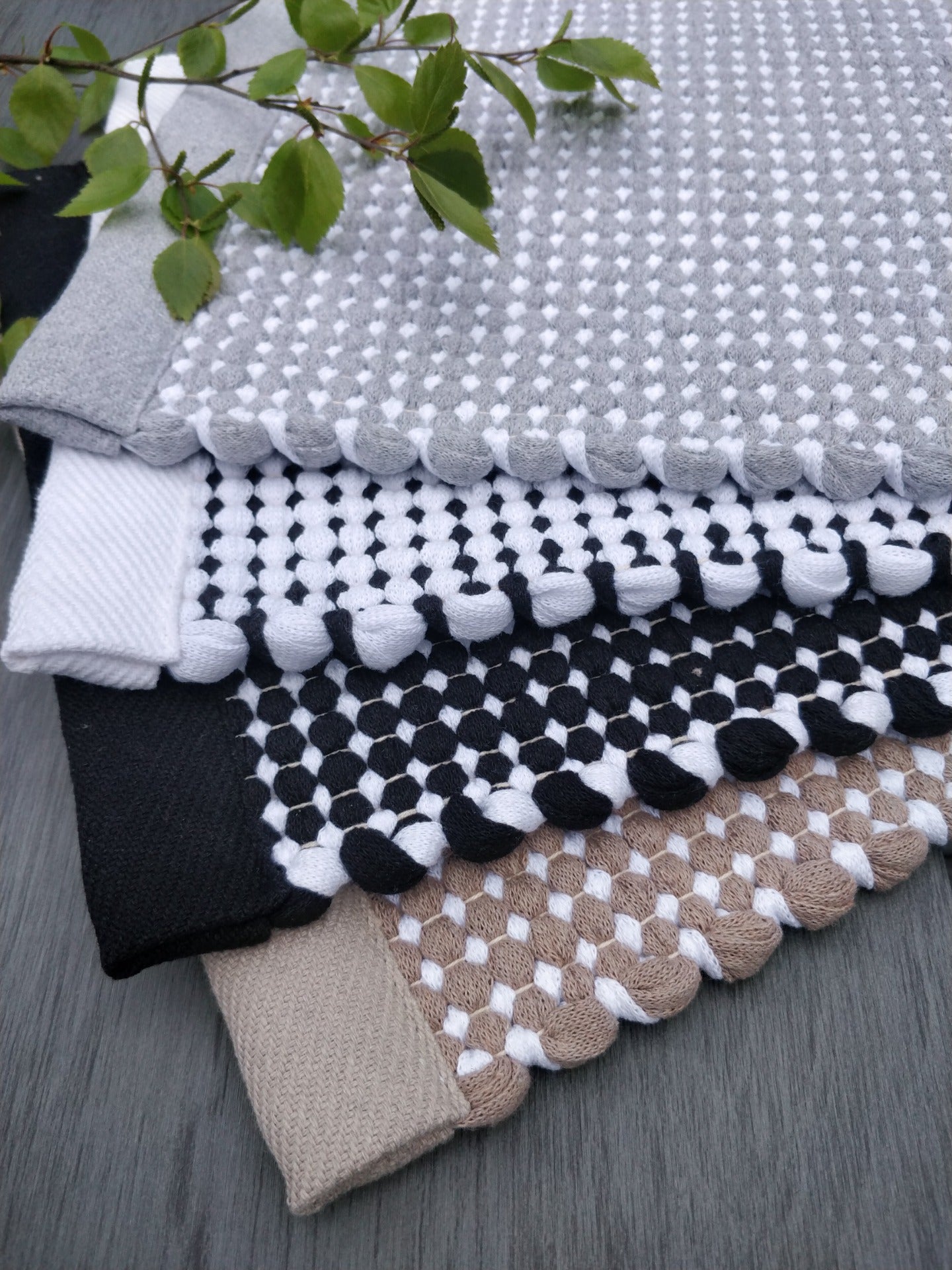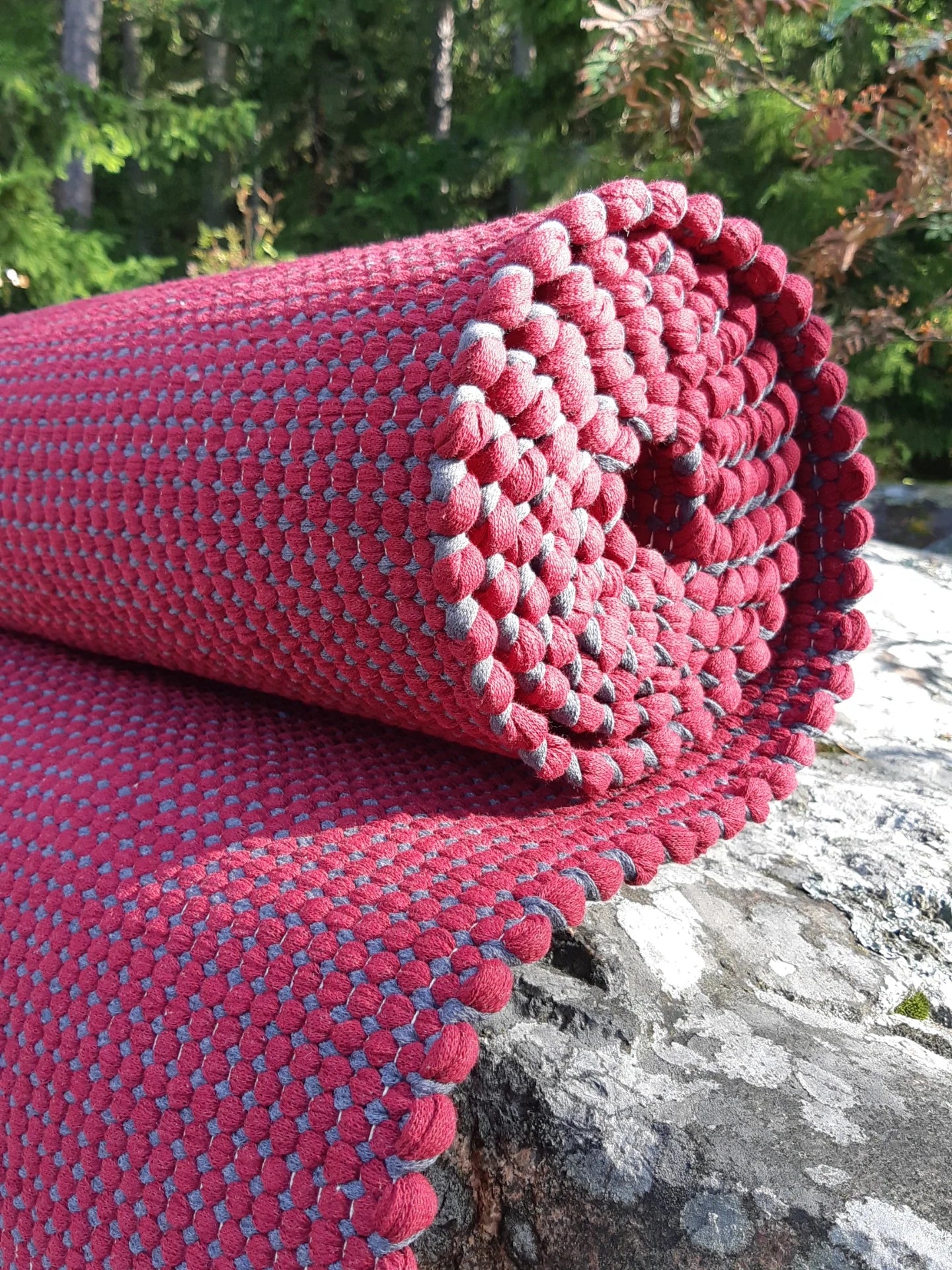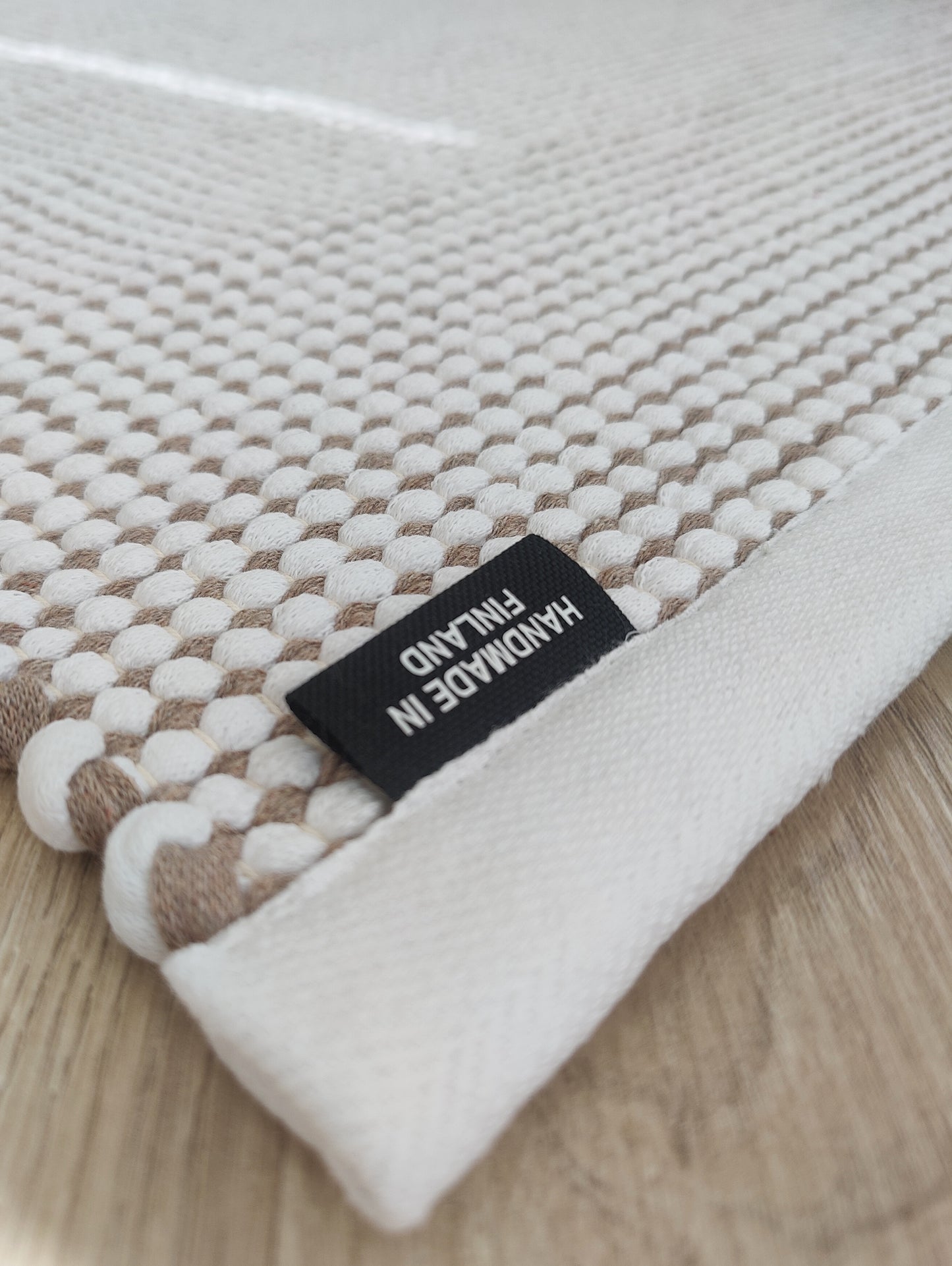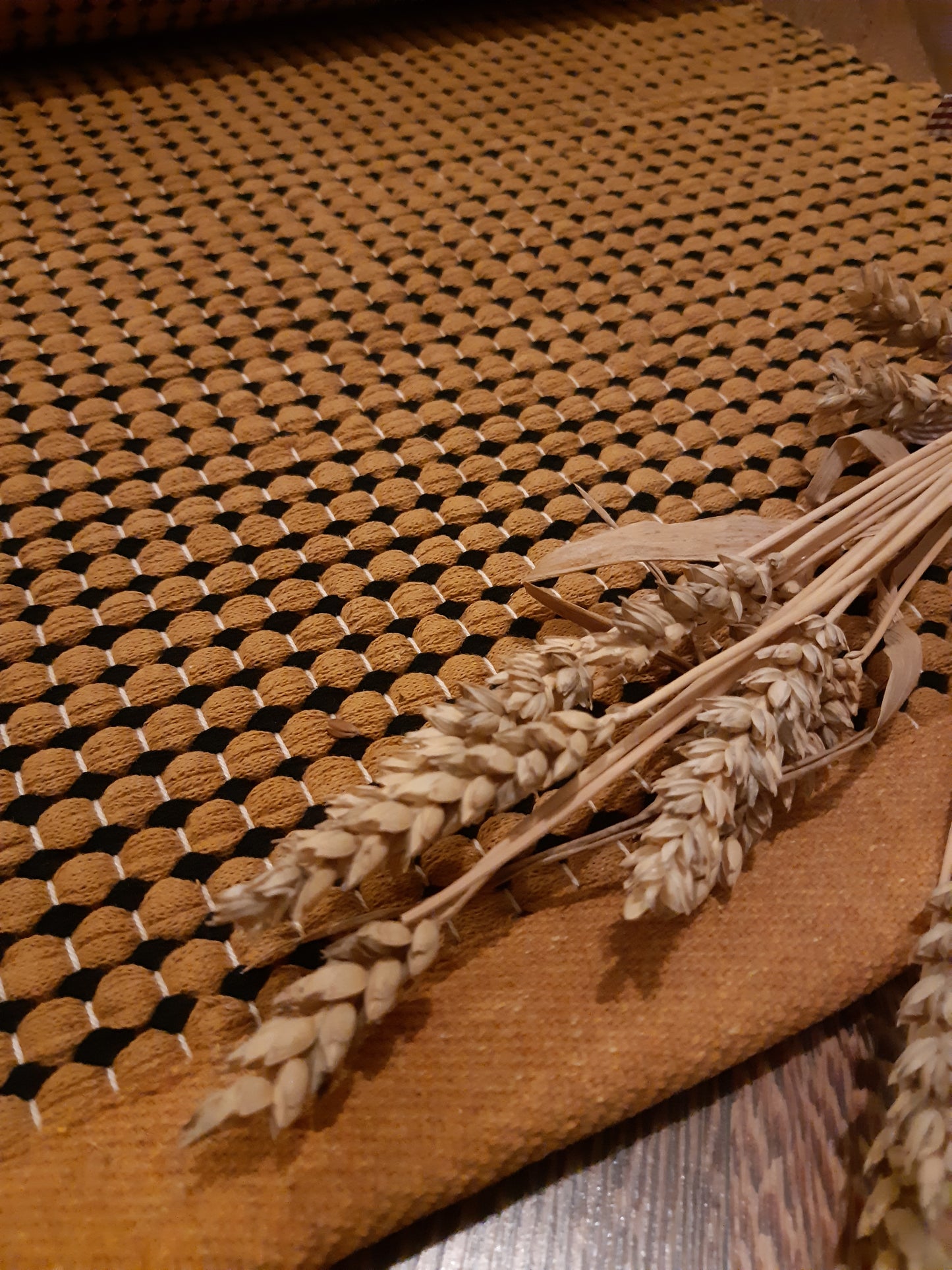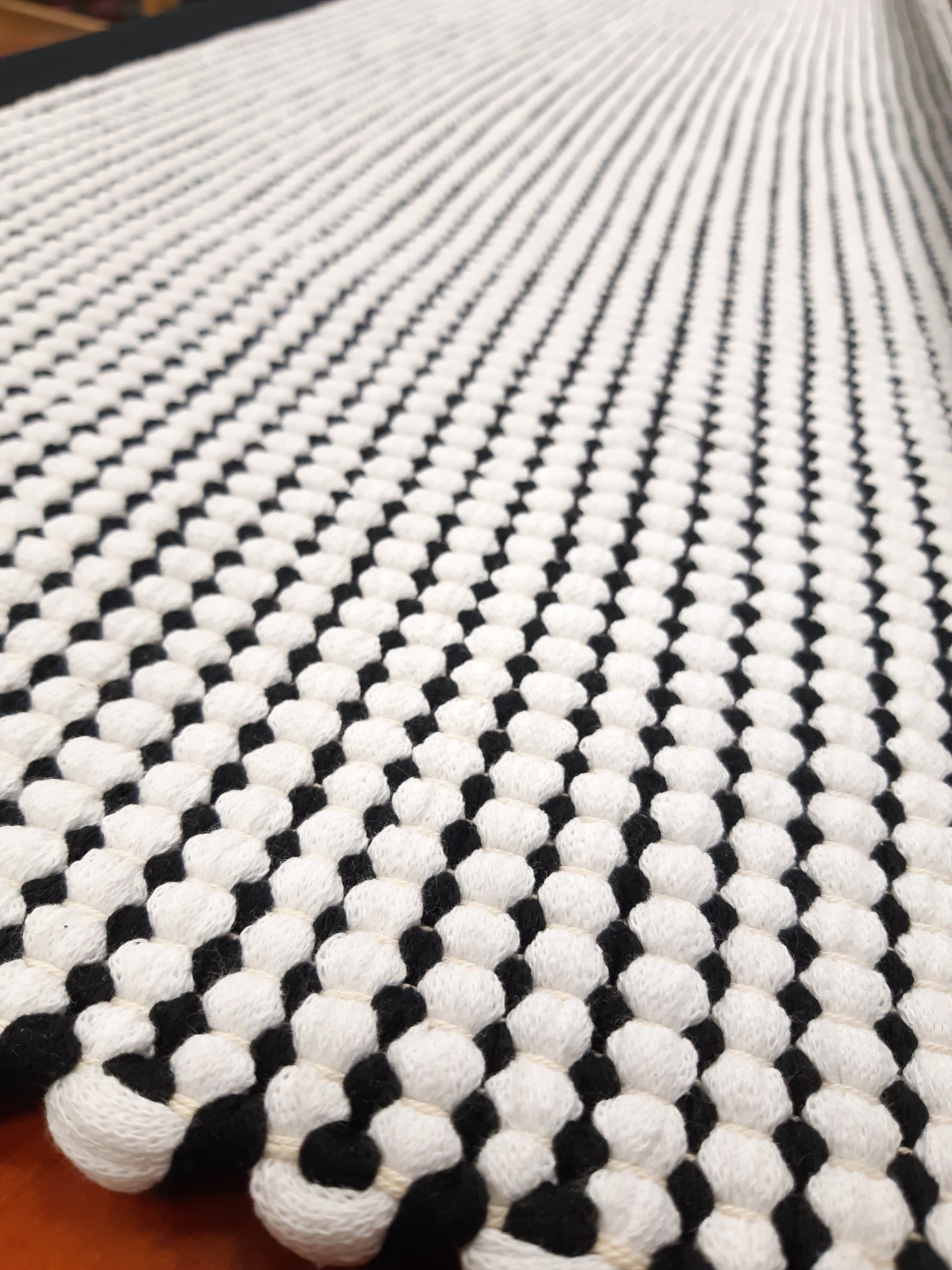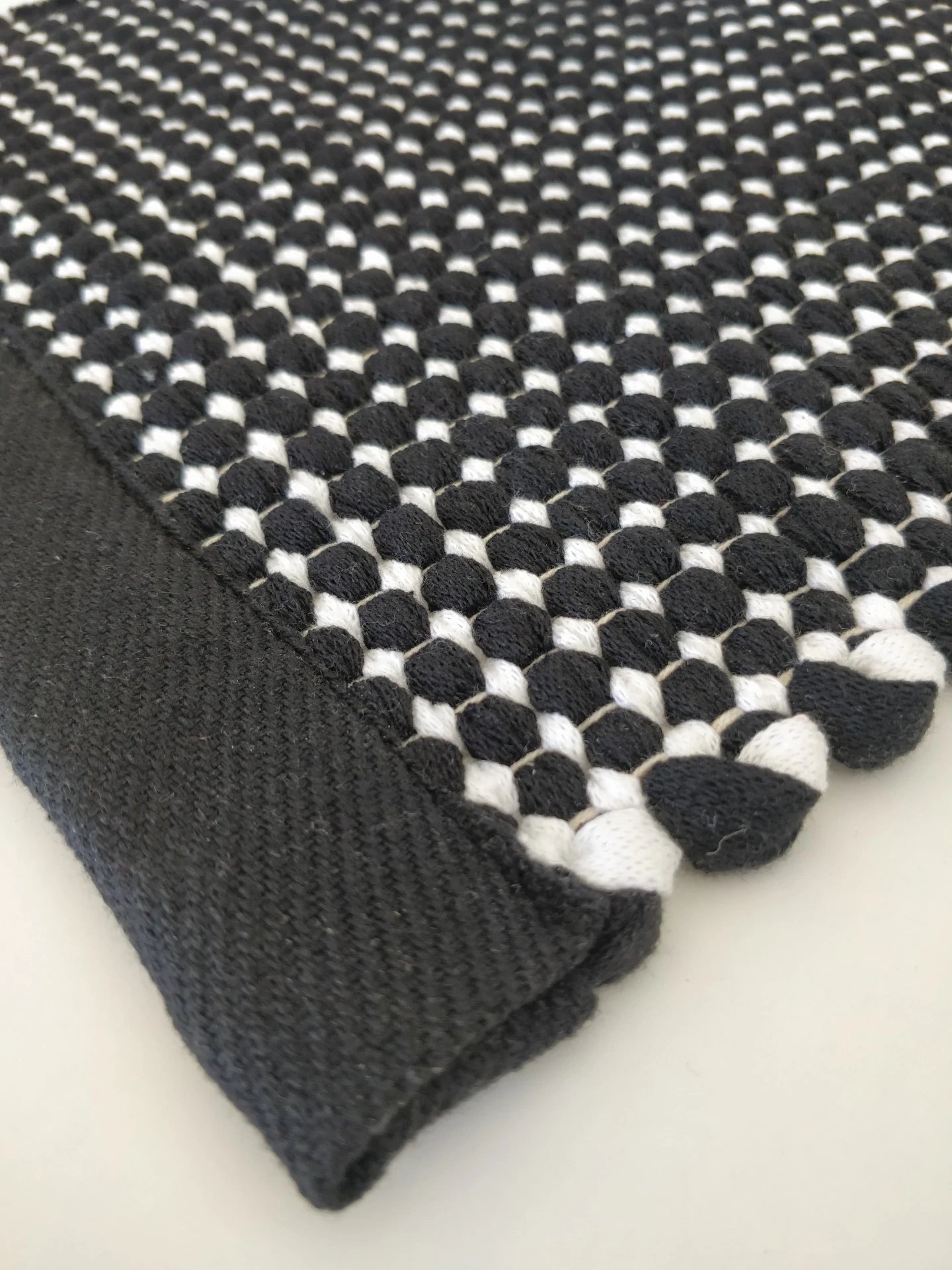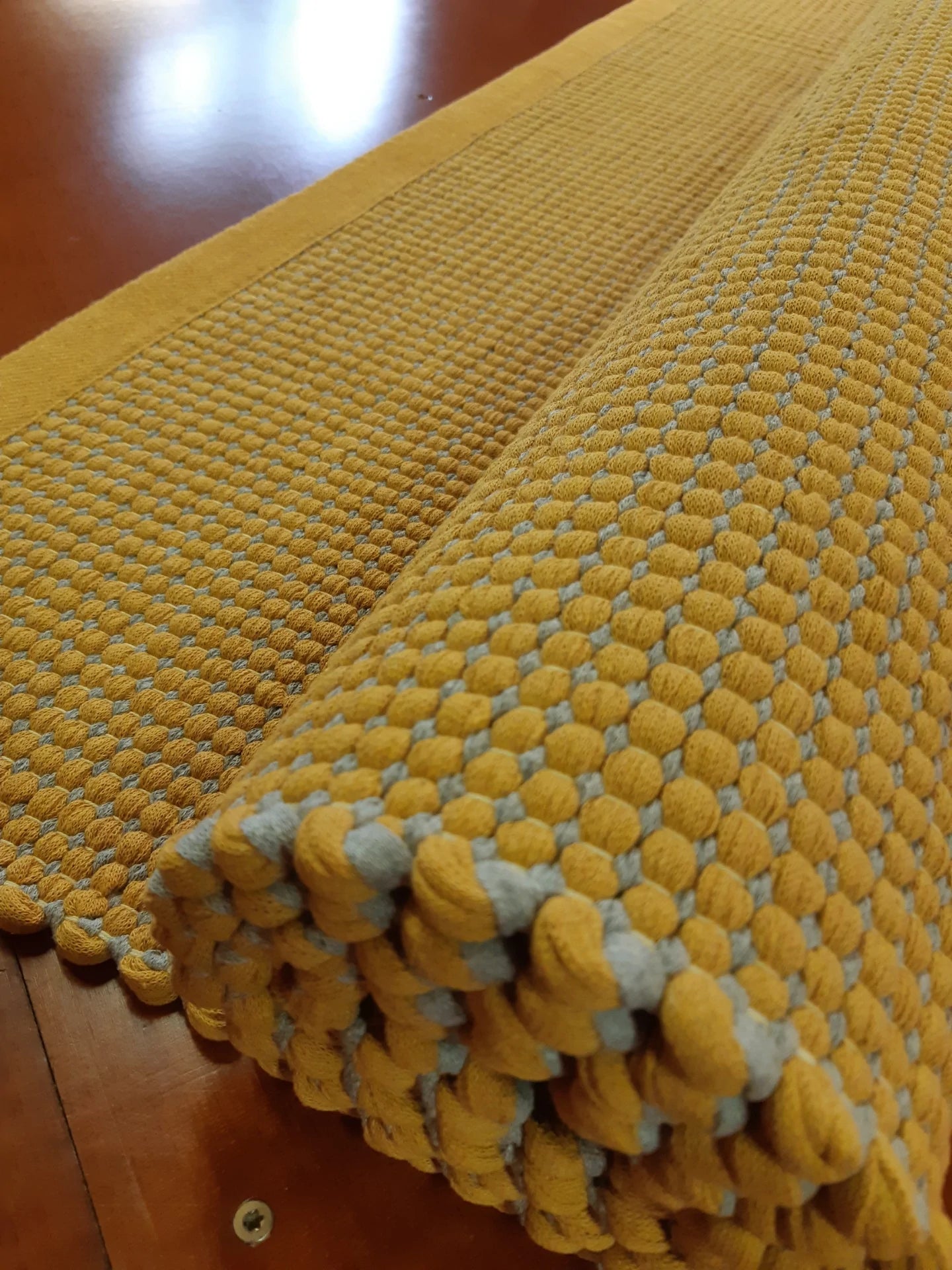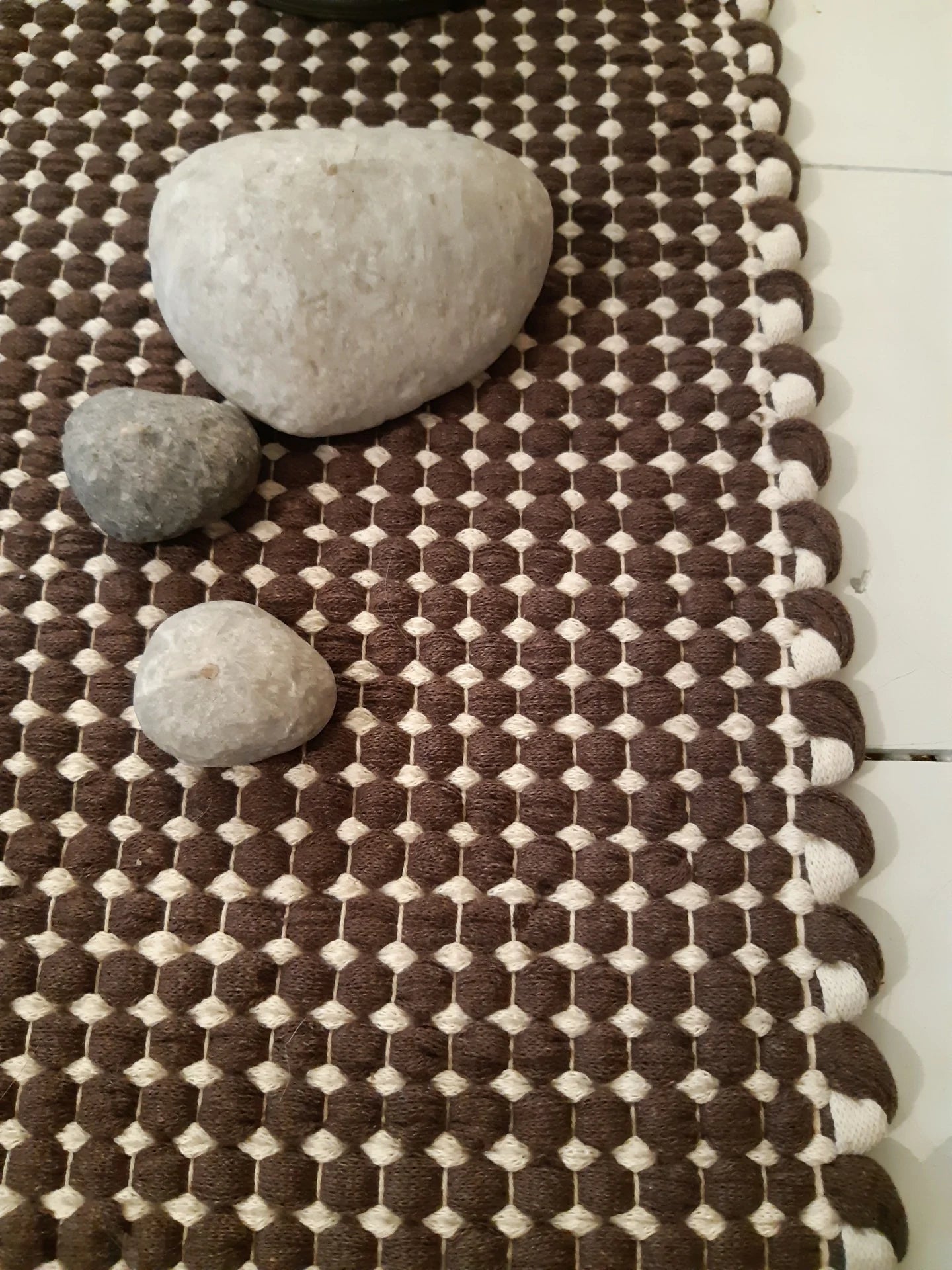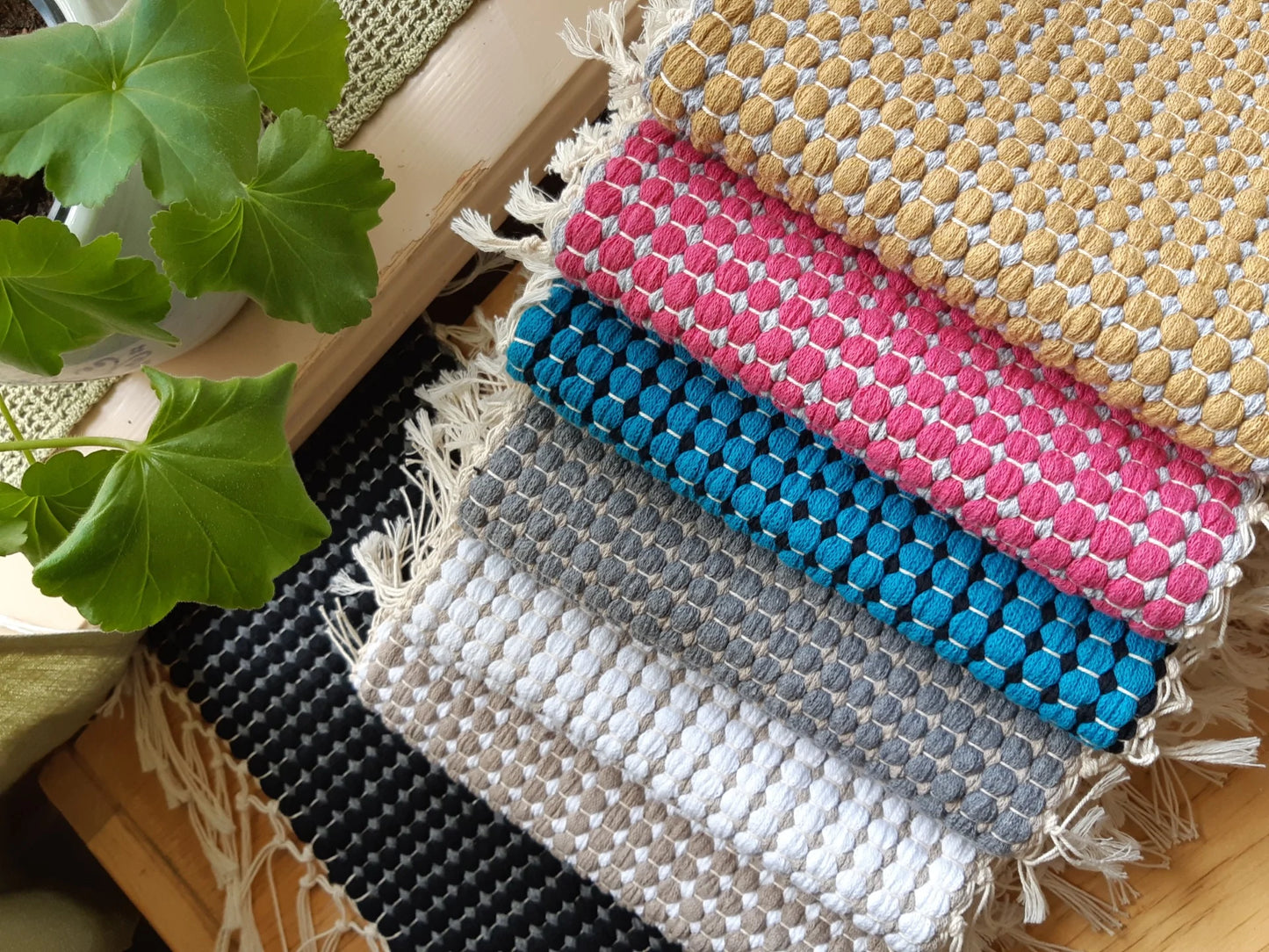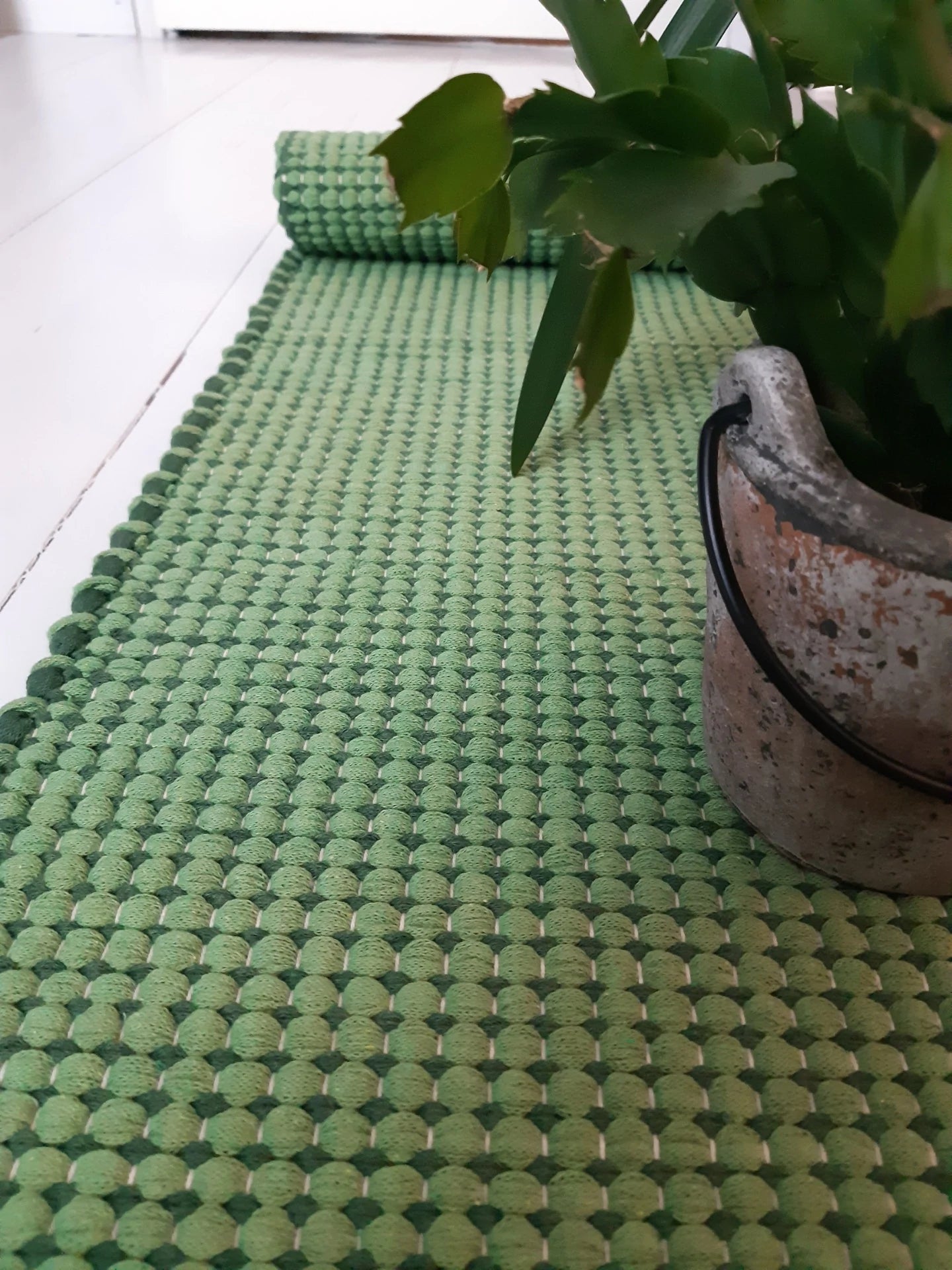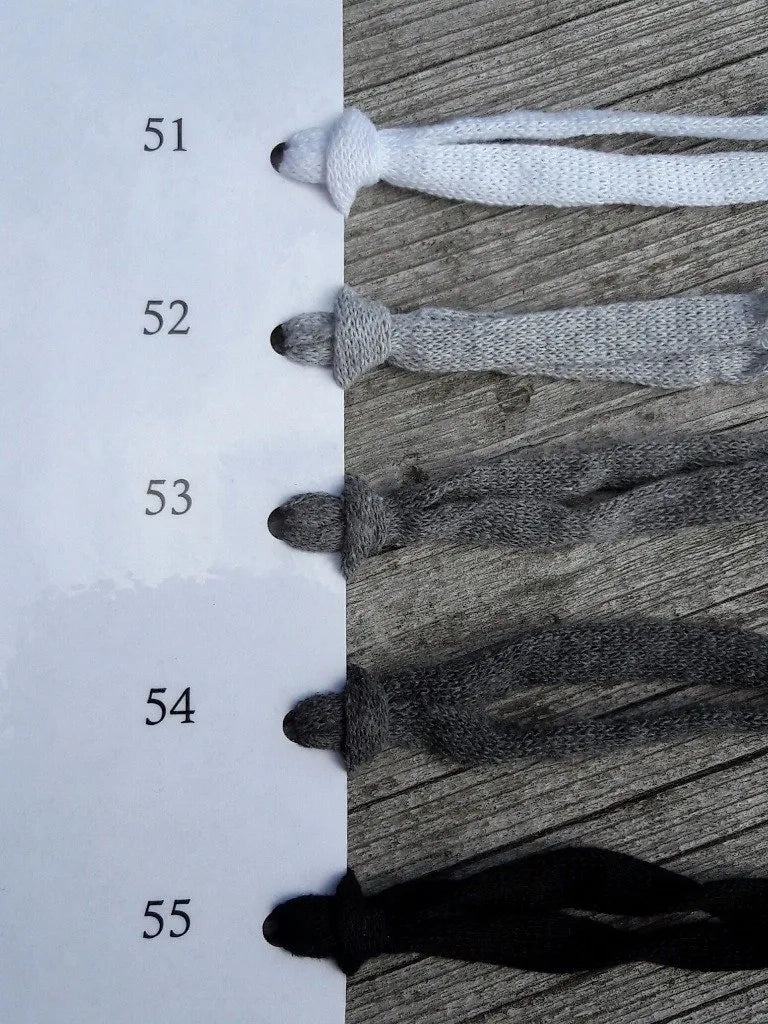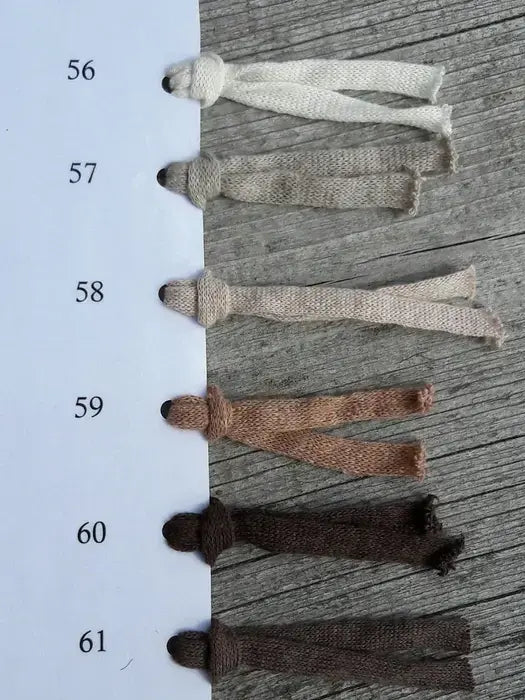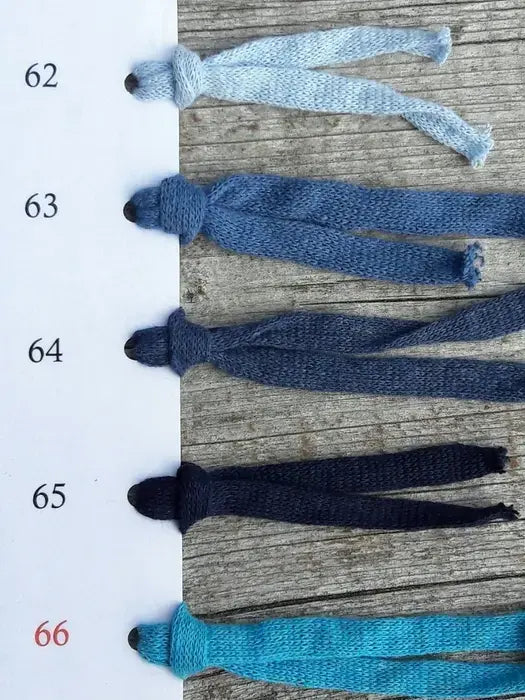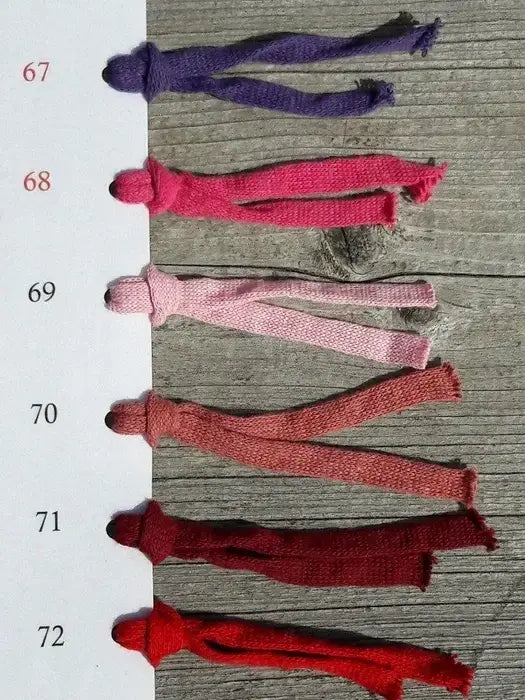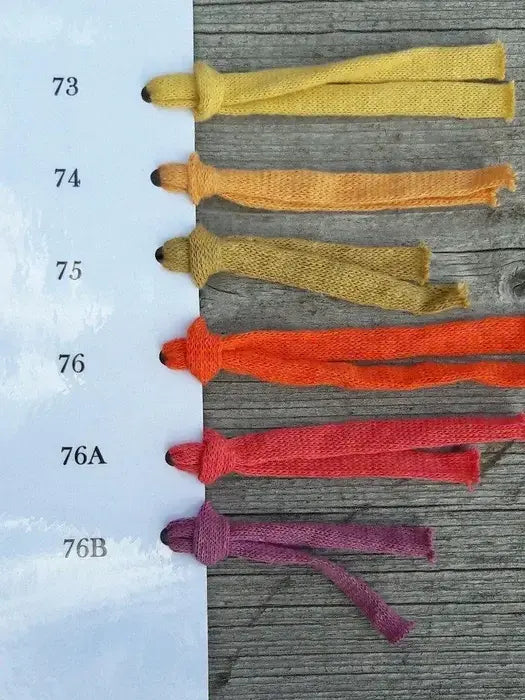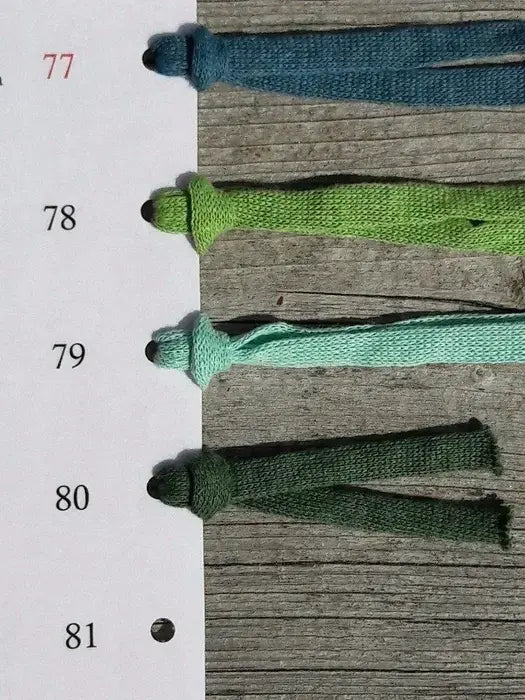 Description
The Helsinki rug is a modern, thick, and hand-woven domestic rag rug. This rug is always made to order according to your own measurements. The Helsinki rag rug is woven with five threads, making the rug thick, sturdy, and giving it a unique surface pattern.
The Helsinki rag rug is reversible, durable, and washable with water. The rug is handcrafted in Finland from 100% organic cotton.
Eco-friendly choice. The rug ends are finished with a stylish cotton ribbon binding.
Material: 100% organic cotton
Thickness: about 1cm

Color: Main color white and intermediate color black. Also available in different colors upon request.

Price per square meter: 139€ / m2 + binding 40€/ rug end
Since custom-made rugs are entirely handcrafted, the width measurement may vary by +/- 5cm due to the flexibility of the weft.
Orders and additional information: info@flyingcarpet.fi
Perfect rug, every time. This is how your rug is woven.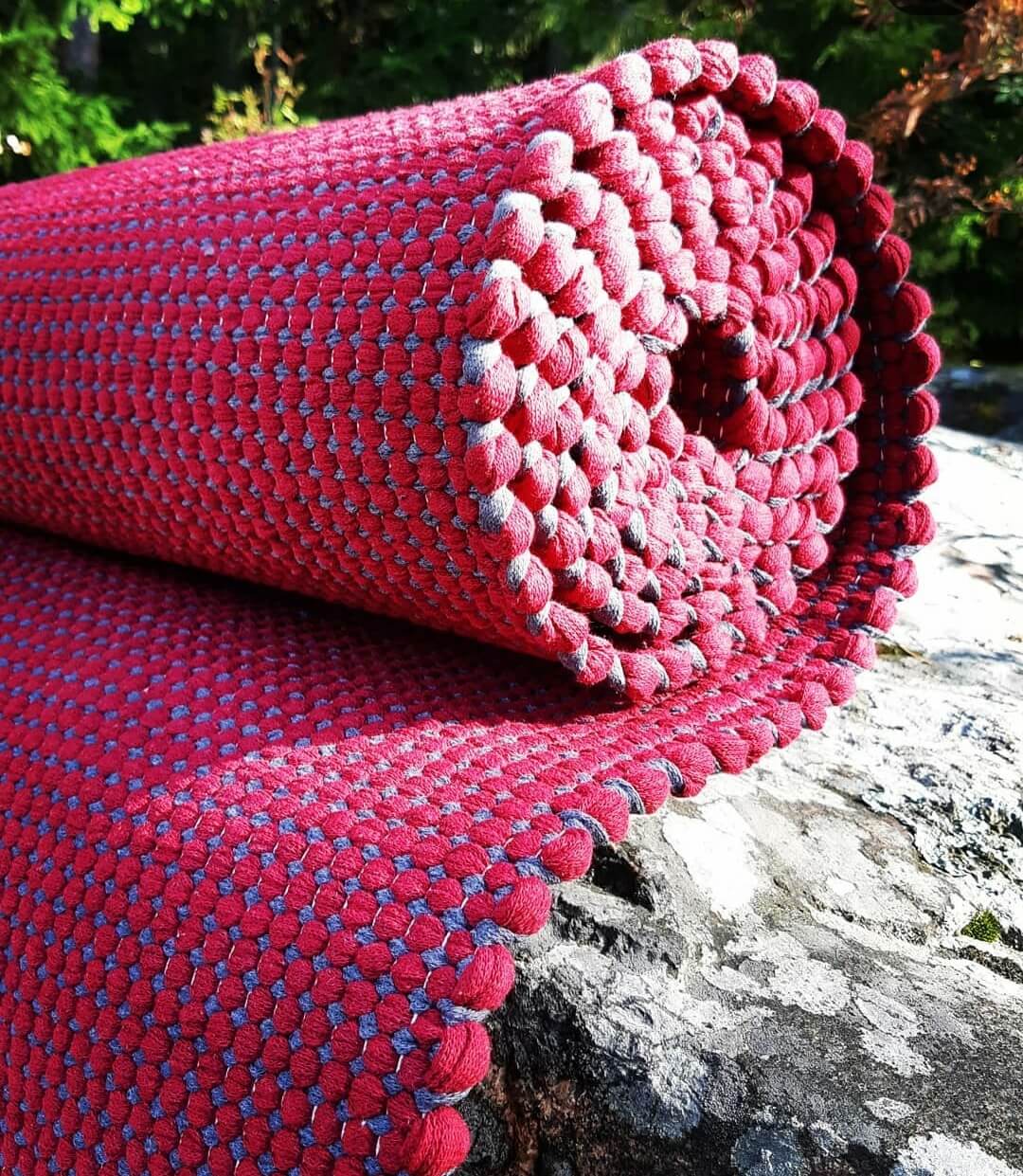 A heavy-duty rug made to last.
Our hand-woven rugs are as sturdy as they look and stay firmly in place. The rugs are thick and tightly woven with multiple threads. These rugs can withstand foot traffic throughout your life. Enjoy a modern, personalized, and timeless result for your home.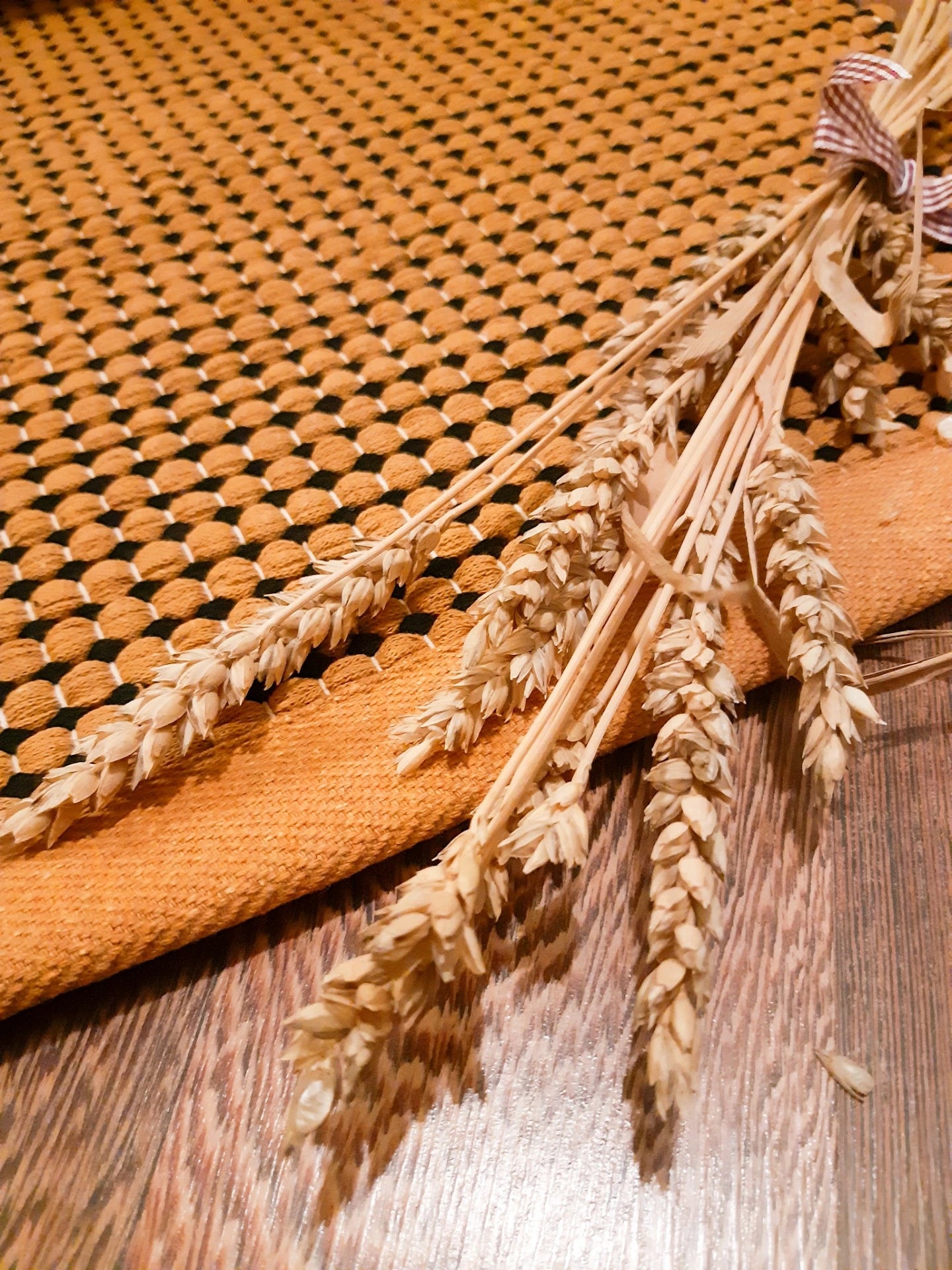 Eco-friendly and allergy-friendly
Enjoy an allergy-friendly rug for your home. Each of our rugs is well-suited for families with children. The rugs do not collect unnecessary dust from the air, they are easy to clean with mild soap and water, and they are an eco-friendly choice. Rag rugs are handmade in Finland from 100% organic cotton.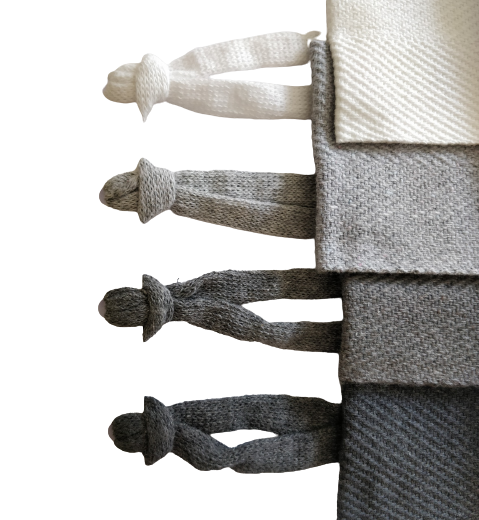 Choose the colors you love
The rugs that last a lifetime should be just the right shades to suit your style and home. Choose from a selection of over 70 color options to find the perfect color palette for you. The rugs are 100% pure cotton, 100% handmade, and you will surely be satisfied with the end result.
Delivery to EU

We will deliver your products to any member country of the European Union.

Work time

Please allow the weaver 4-5 weeks of work time to complete this project
Do you need help?
If you need help or have a special-shaped rug in mind, such as a round rug or a larger rug order, please don't hesitate to contact us by email with a low threshold <3

info@flyingcarpet.fi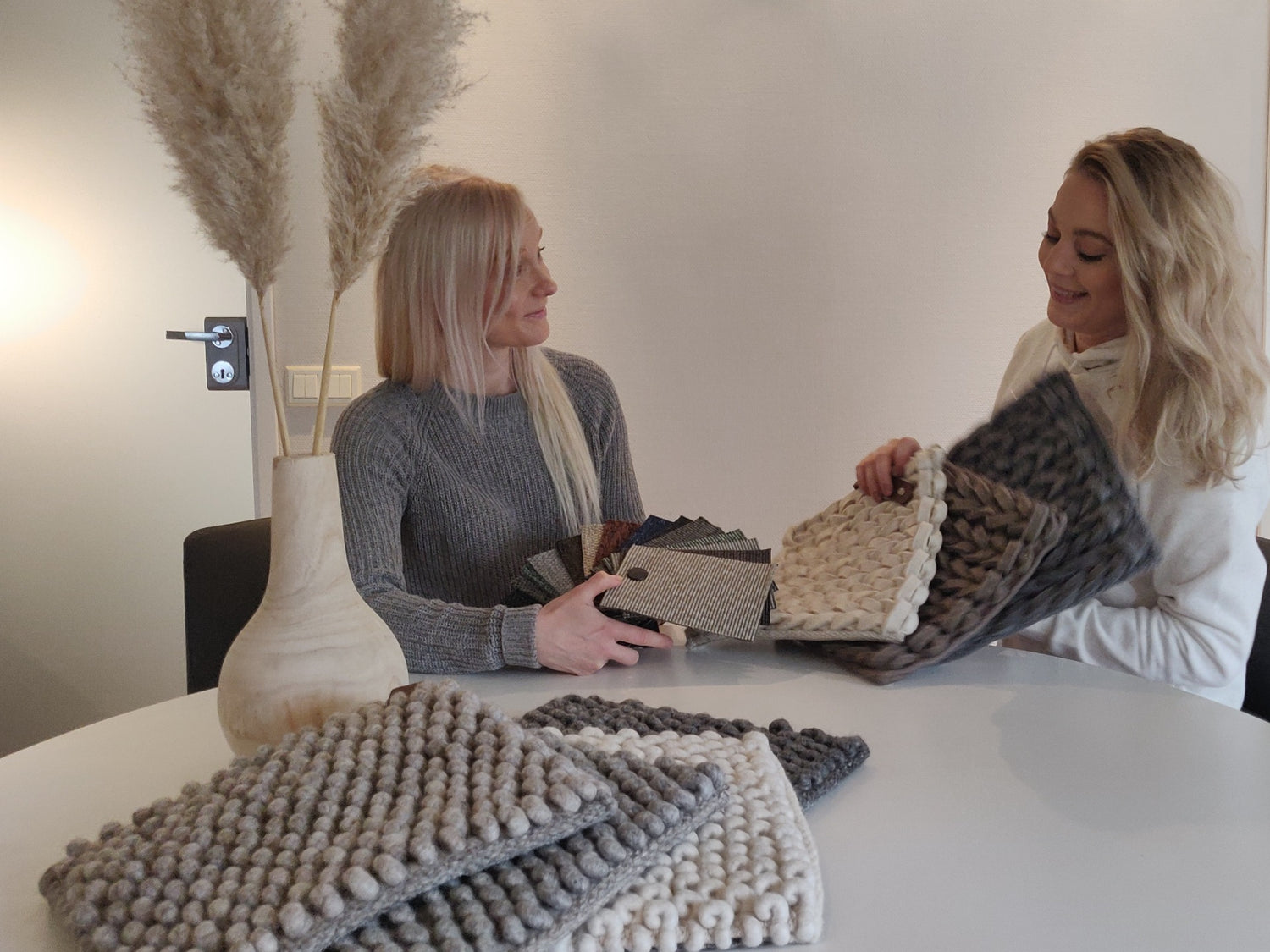 Free interior design advice
We offer free interior design advice to find the perfect rug. You can email us a photo of the space you need help with. We are here for you. Feel free to contact us!
– Flying Carpet team Katri & Susanna